LinkedIn Live is an underused feature that allows members to stream live video content to their connections and followers. It's similar to other live streaming platforms like Facebook Live, Instagram Live, and YouTube Live, but it's specifically designed for professionals and businesses who want to reach a more targeted audience.
How does LinkedIn LIVE work?
With it, you can broadcast live video content – live interviews, webinars, product demonstrations, panel discussions, or other content – that showcases your expertise and thought leadership.
Your live sessions can be broadcasted through a personal profile or a company page, depending on your preference. They can also be saved and shared after the live broadcast, so you can continue to generate engagement and leads from their video content.
One of the benefits of LinkedIn Live is that it allows you to have real-time engagement with your audience. Viewers can comment and ask questions during the live broadcast, and you can respond in real time, creating a more engaging and interactive experience.
It's a powerful tool if you want to increase your brand awareness, generate leads, and showcase your thought leadership on the platform.
LinkedIn LIVE for lead generation & brand awareness?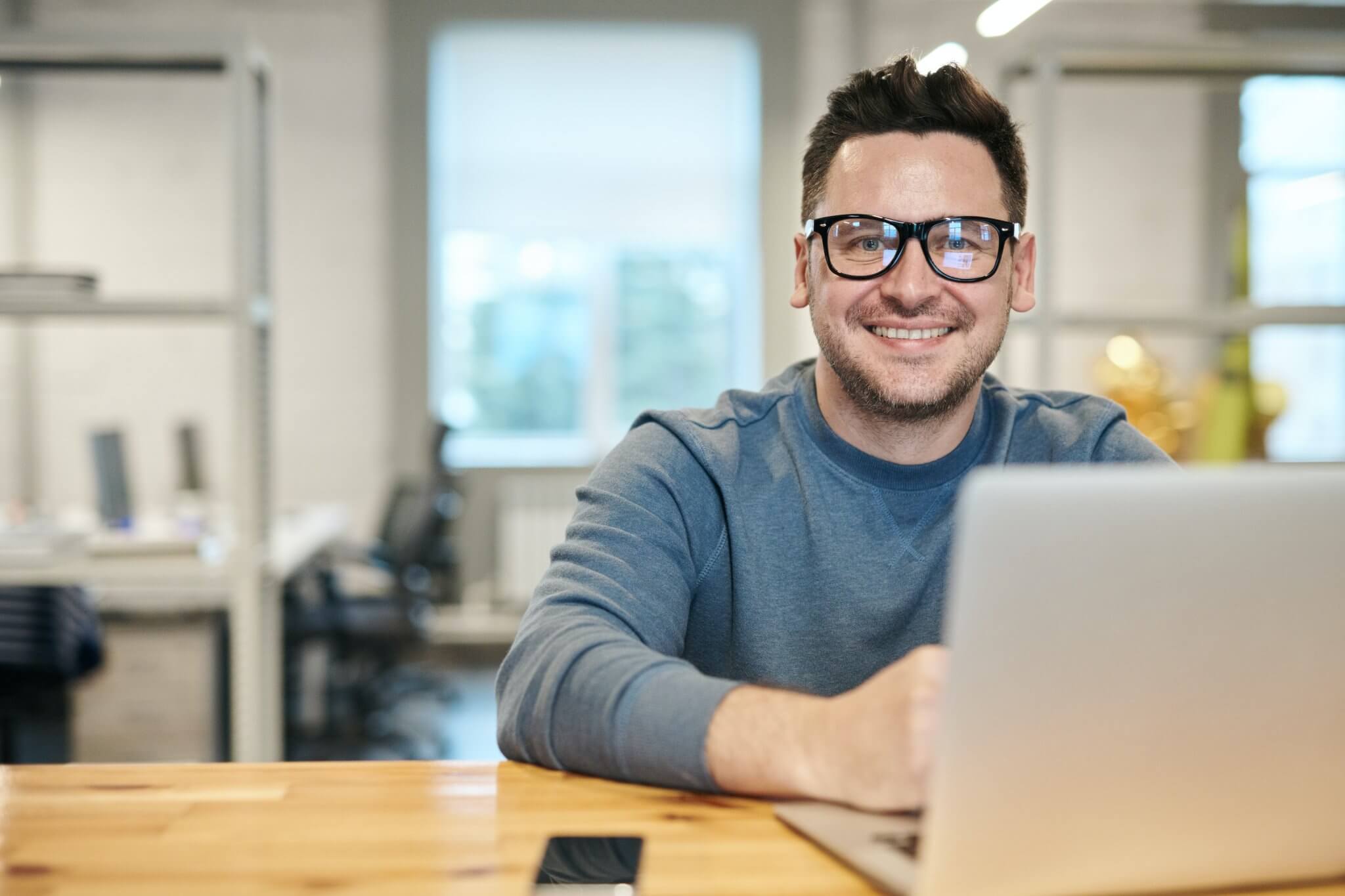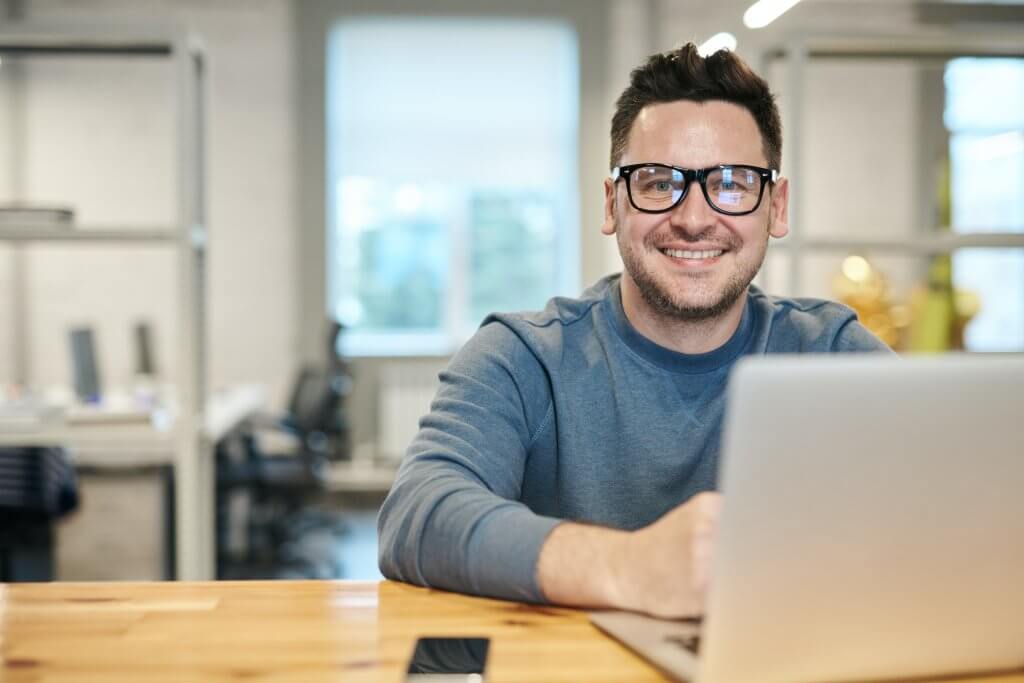 Sure! Here are some ways that LinkedIn Live can help you achieve these goals:
Showcase expertise and thought leadership
By sharing valuable insights and knowledge through live video content, you can establish yourself as an authority in your field, leading to increased trust and credibility.
Increased engagement with your audience
By sharing valuable insights and knowledge through live video content, you can establish yourself as an authority in your field, leading to increased trust and credibility.
Live Q&A sessions
Generate more engagement than pre-recorded content. By using LinkedIn Live, you can engage with your audience in real time, answering questions, responding to comments, and building a community.
Real-time feedback
Get real-time feedback on your content and see how your audience is responding to your content. Adjust messaging and approach accordingly.
Opportunity to reach a wider audience
By leveraging LinkedIn's network, you can attract viewers from all over the world, increasing your reach and potential for lead generation – reaching a wider audience than you might be able to through other marketing channels.
Ability to humanize your brand
Show the people behind the company! This can help build trust and create a more personal connection with your buyers/potential clients.
Authenticity and transparency
Live video content is inherently more authentic and transparent than pre-recorded content. Show their audience that you are real with real expertise, which can help build trust and credibility.
Increased visibility on LinkedIn
LinkedIn's algorithm tends to favor live video content – businesses using lives are more likely to show up in their audience's feeds.
By leveraging the power of LinkedIn Live, businesses can generate leads, build brand awareness, and establish themselves as thought leaders in their industry.
So what brands are successfully using LinkedIn LIVE?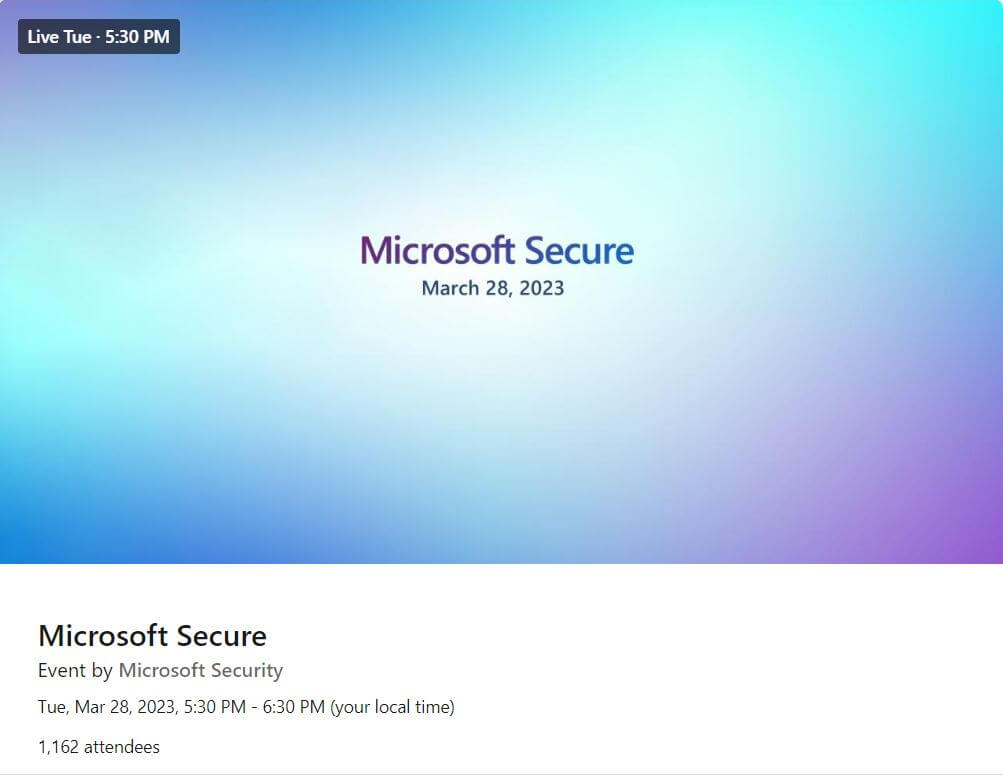 Microsoft
Microsoft has used LinkedIn LIVE to demonstrate its AI technology and educate its audience about the benefits of using it.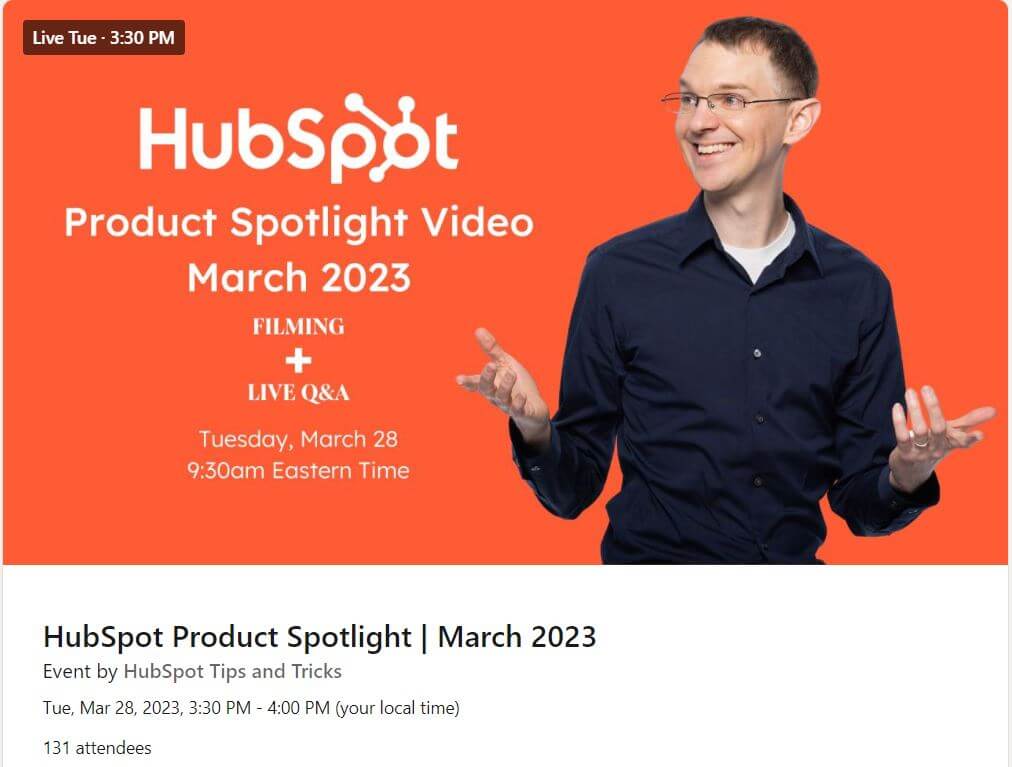 HubSpot
HubSpot has used LinkedIn LIVE to host live interviews with marketing thought leaders, which helps position them as a trusted source for marketing insights.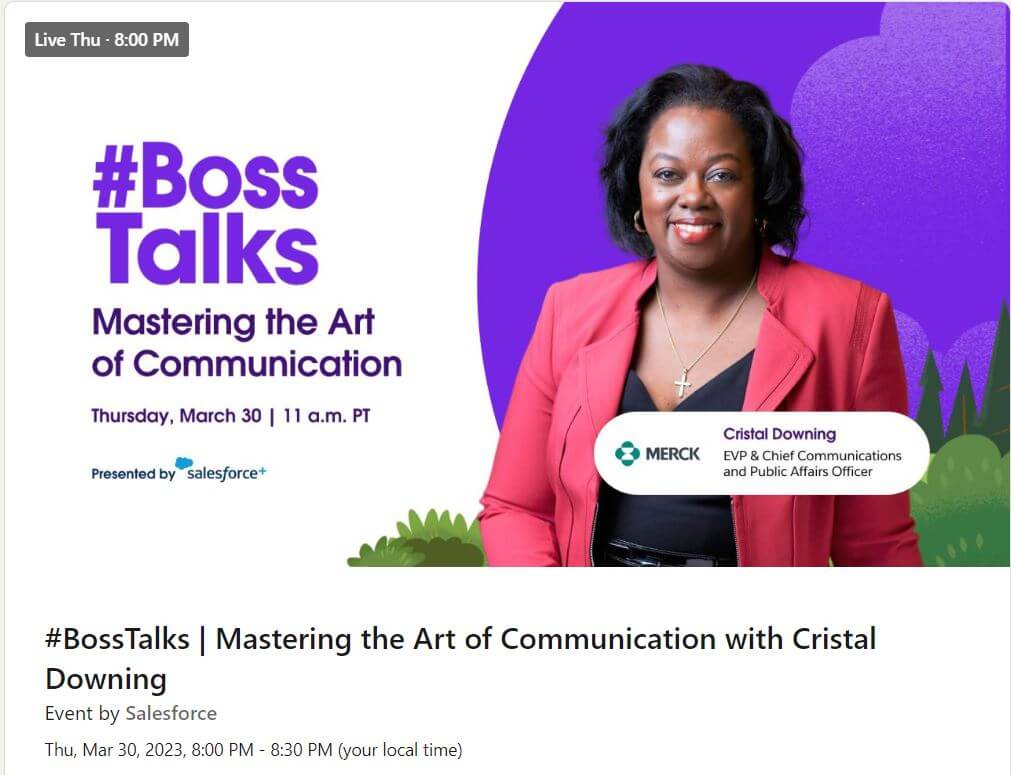 Salesforce
Salesforce has used LinkedIn LIVE to share its thought leadership content and demonstrate products to its audience.
Technical requirements for a LinkedIn Live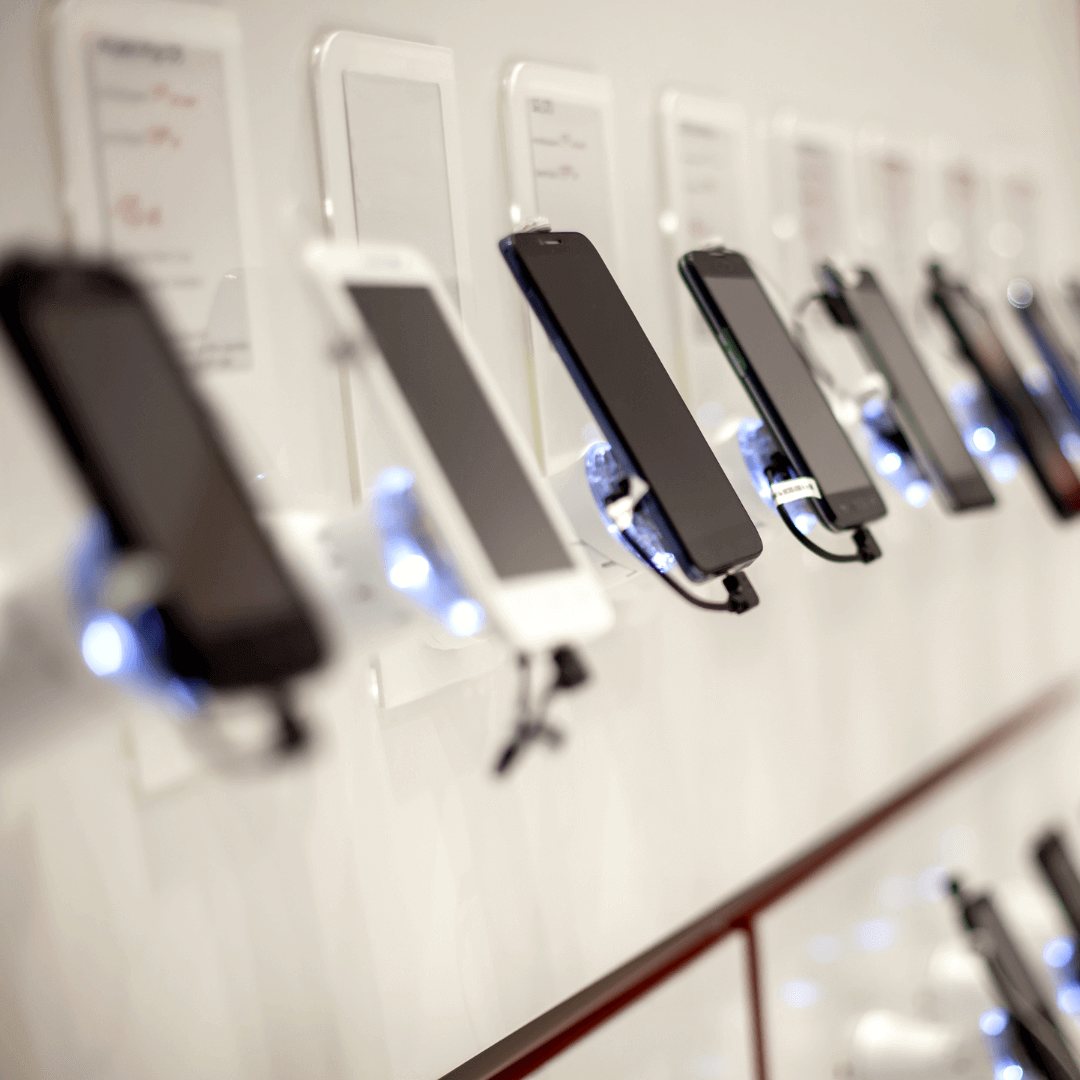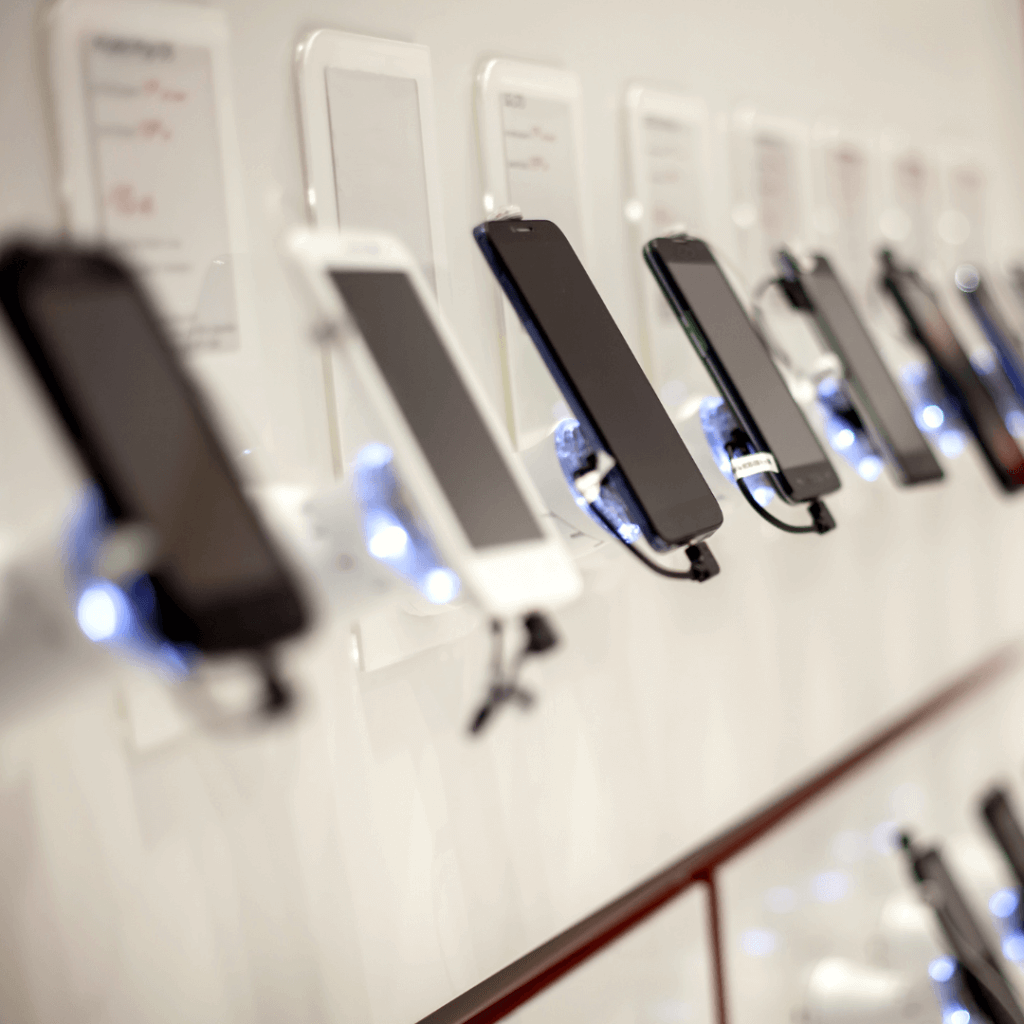 Before going live on LinkedIn, you'll need to make sure you have the necessary equipment and technical requirements. This includes a stable internet connection, a compatible device or camera, and a LinkedIn Live-enabled account.
Helpful tip: read our article on recommended equipment for a mobile-first live stream.
Planning your LinkedIn Live broadcast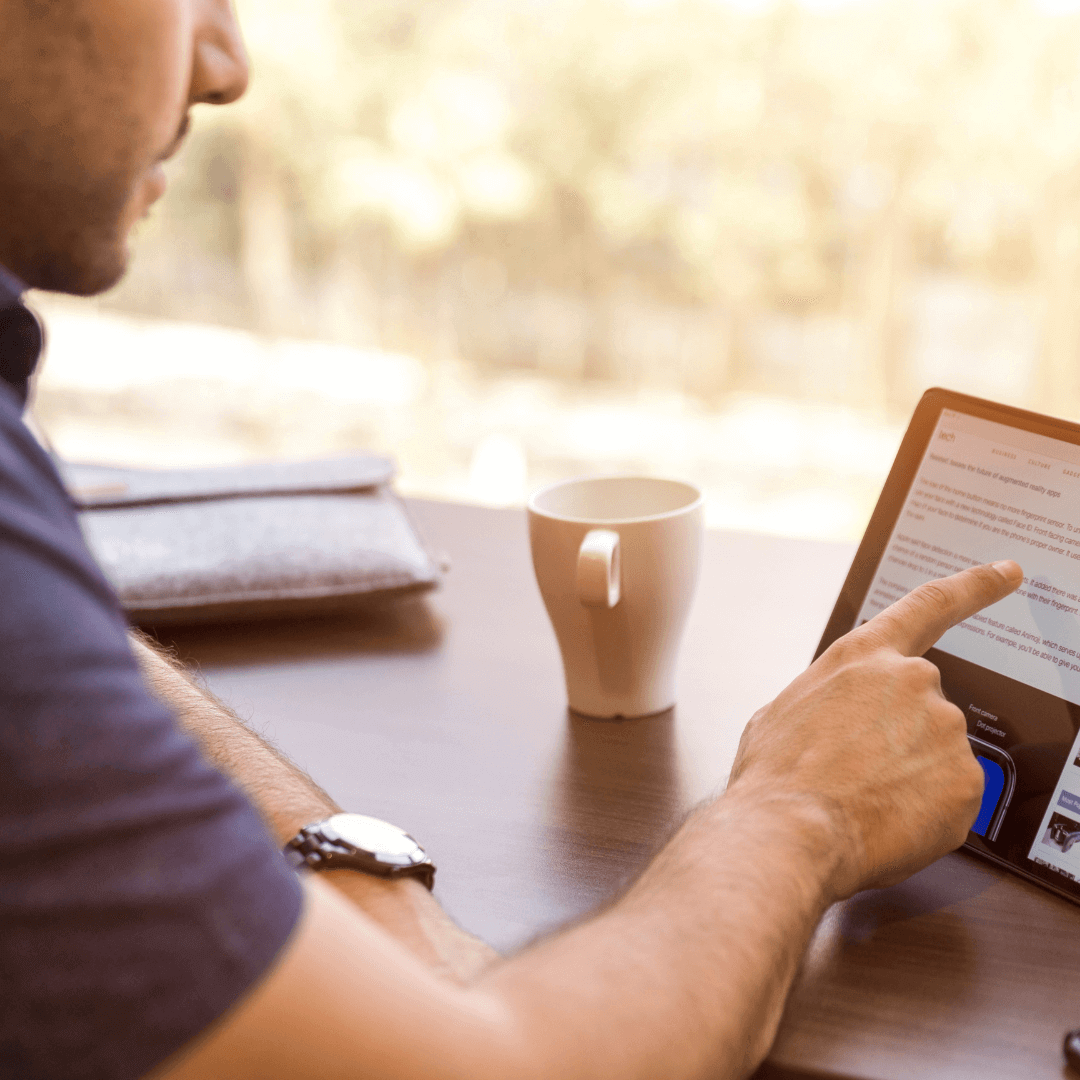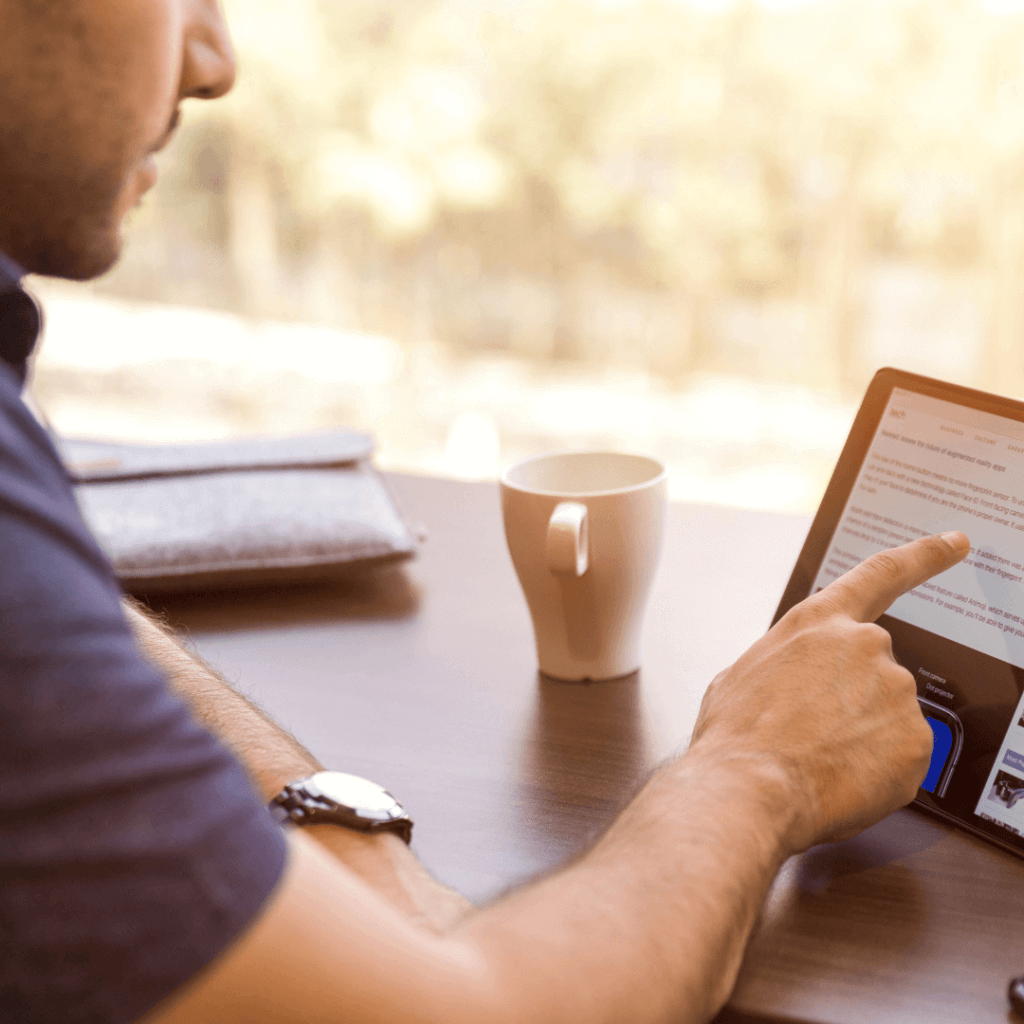 To create a successful LinkedIn Live broadcast, it's important to plan ahead: this includes setting a clear goal for your broadcast, outlining your content and format, and rehearsing your presentation for a smooth delivery.
Creating engaging content for your LinkedIn Live audience
When planning your content, it's important to consider your audience's interests and needs.
Your content should be informative, engaging, and relevant to your audience. You may also want to consider incorporating interactive elements, such as Q&A sessions or polls, to encourage engagement.
Tips for a successful broadcast
Consider factors such as your lighting and sound quality, your presentation style and delivery, and your engagement with your audience. It's also important to be prepared for technical issues or unexpected challenges.
Promoting your event
Promote your event ahead of time such as sharing details of your broadcast on social media, emailing your contacts, and creating promotional graphics or videos.
Measuring the success of your broadcast
Always track metrics such as your viewership, engagement, and lead generation. This can help you refine your strategy for future broadcasts and optimize your ROI.
Common mistakes to avoid when going live on LinkedIn
Poor planning, technical issues, lack of engagement with the audience, and failure to follow LinkedIn's community guidelines are just some. It's important to address these before going live to ensure a successful broadcast.
How to use the RECnGO live video studio for your LinkedIn LIVE sessions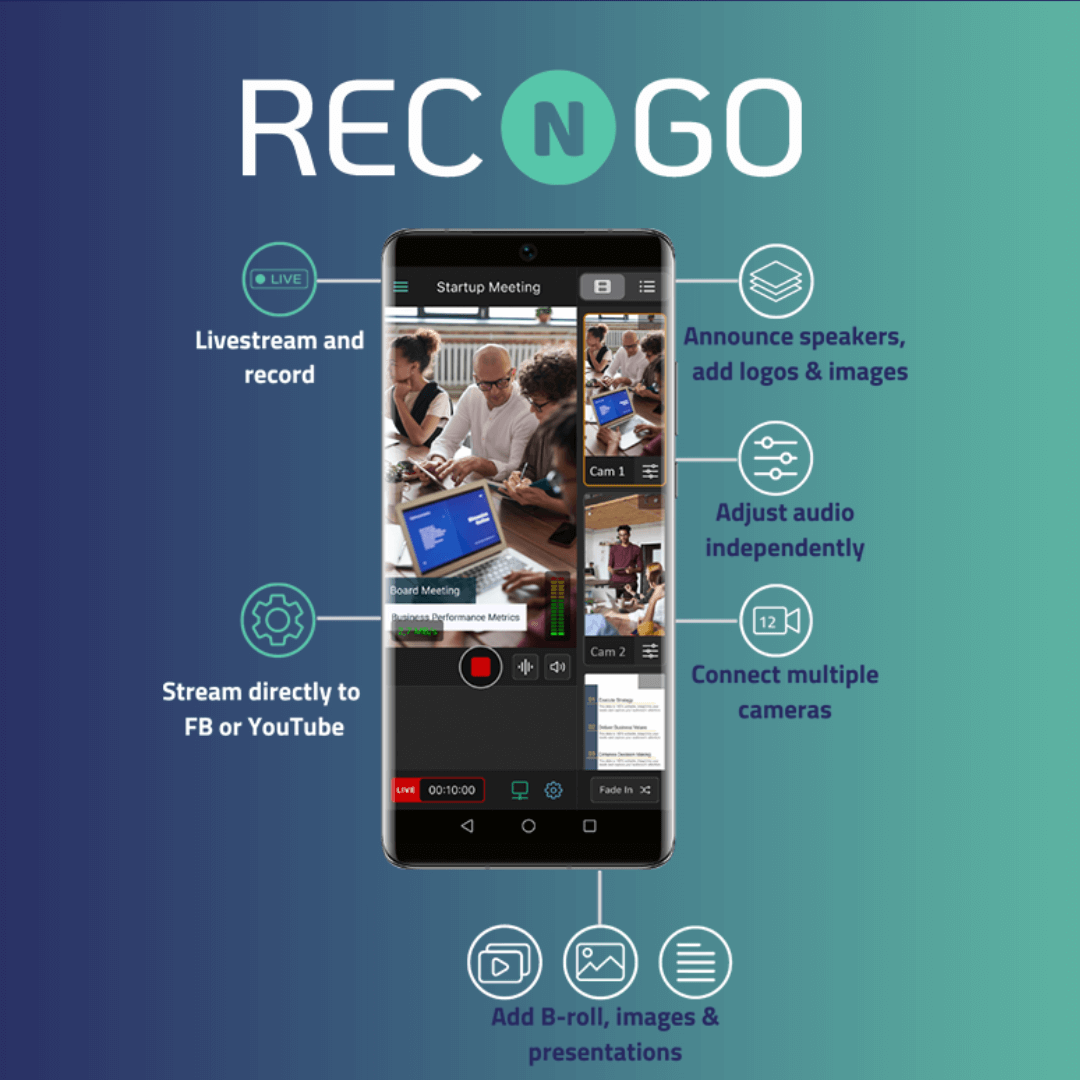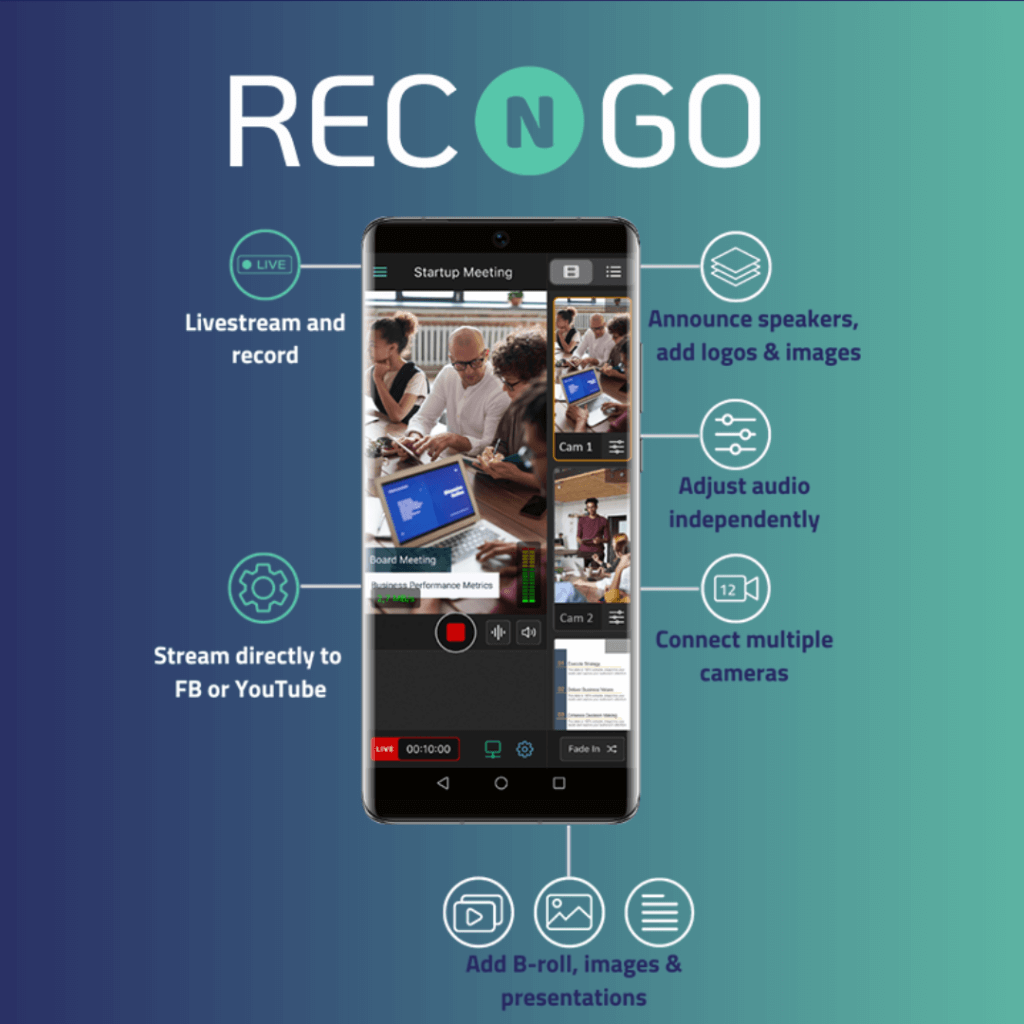 By using the RECnGO live video studio app for your LinkedIn Live streams, you can create high-quality broadcasts that engage your audience and help you achieve your lead generation and brand awareness goals.
Going live on LinkedIn is easy (honest!) once you've set up your account and decided on your live streaming equipment.
If you've ever wondered exactly how many steps you need, you can save this list and refer back to it when you've set up the preliminary steps.
✅ Check your profile's (personal or company) eligibility for live streams.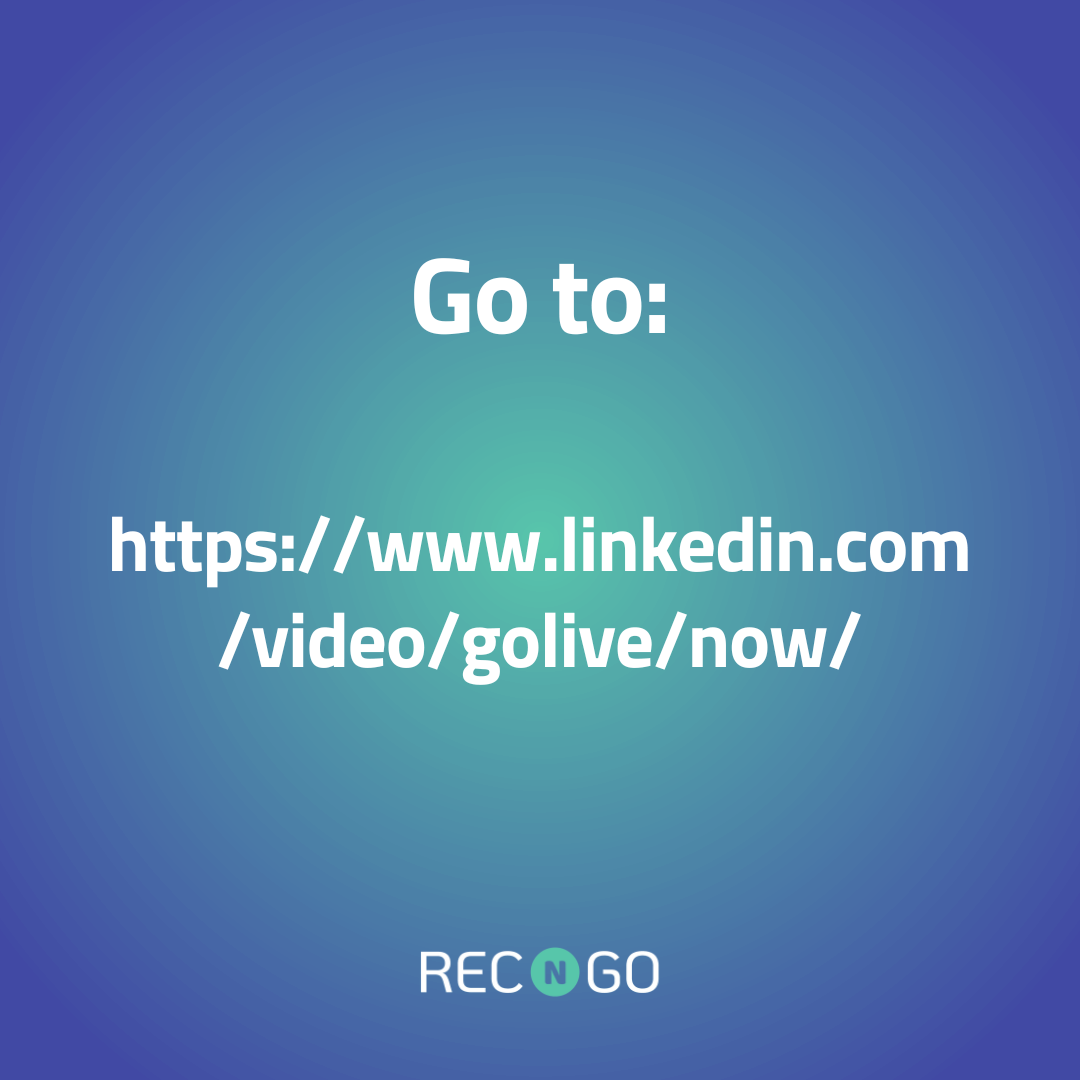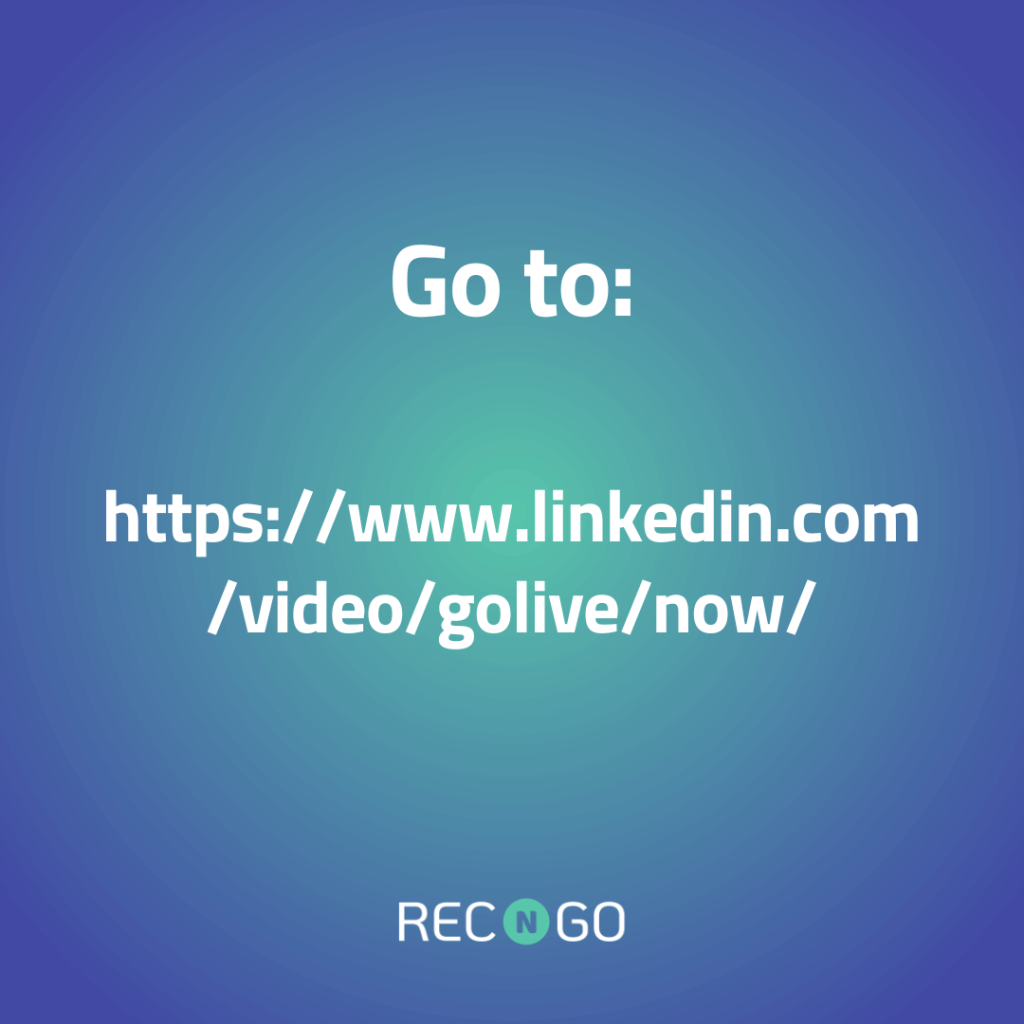 Go to https://www.linkedin.com/video/golive/now/.
If you have access, you'll see it right away. If you don't have access, read the guidelines on what you need to qualify for it.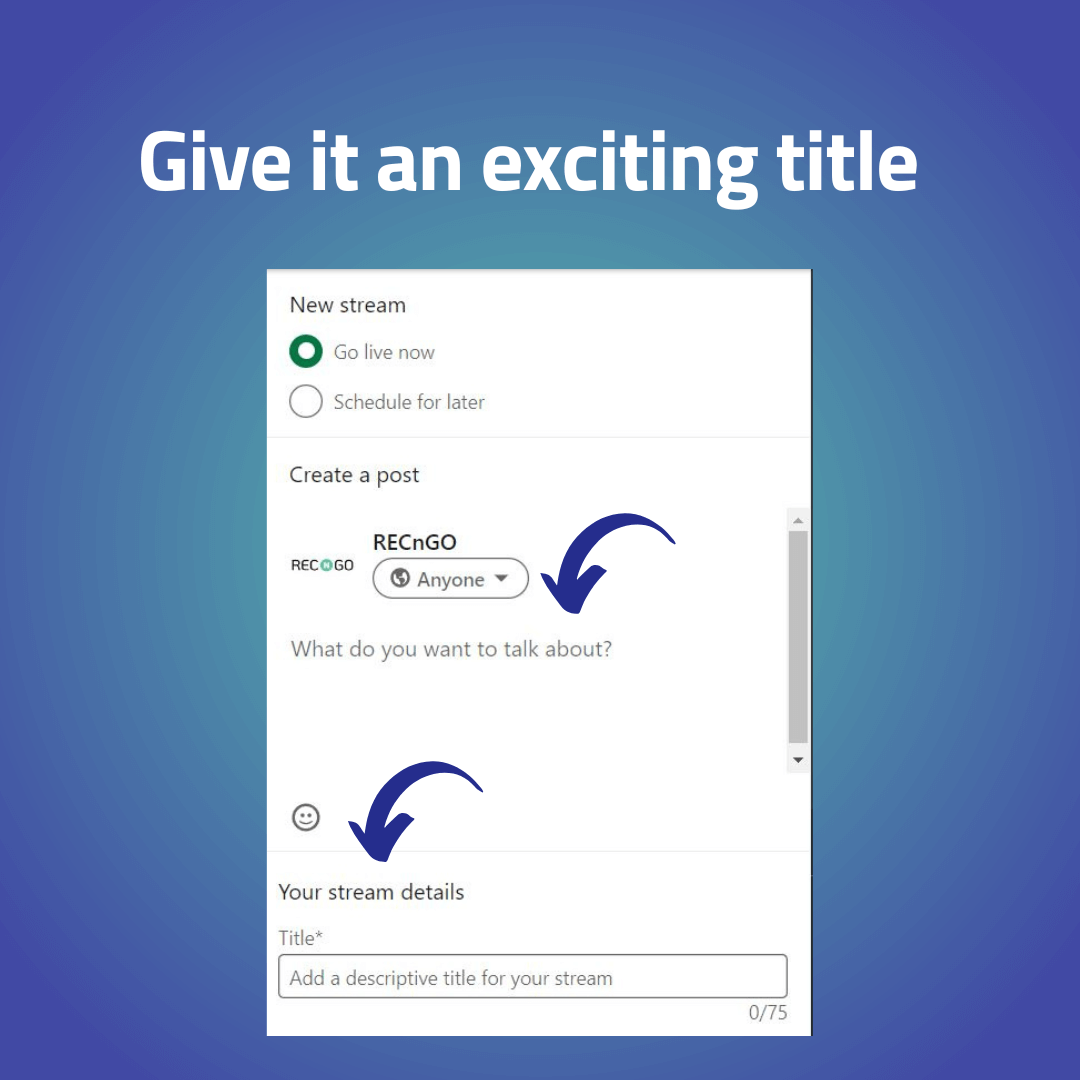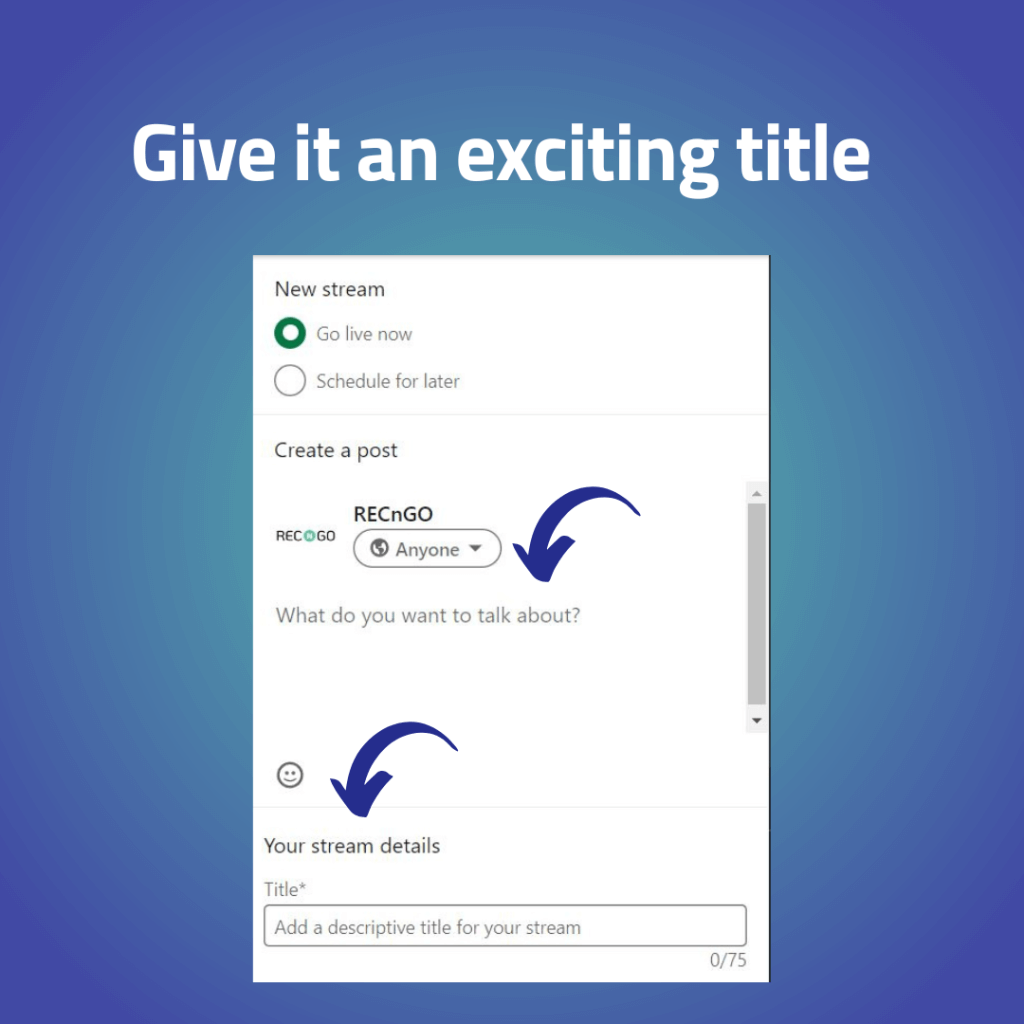 ✅ Fill in the required fields on this page (title, description, time)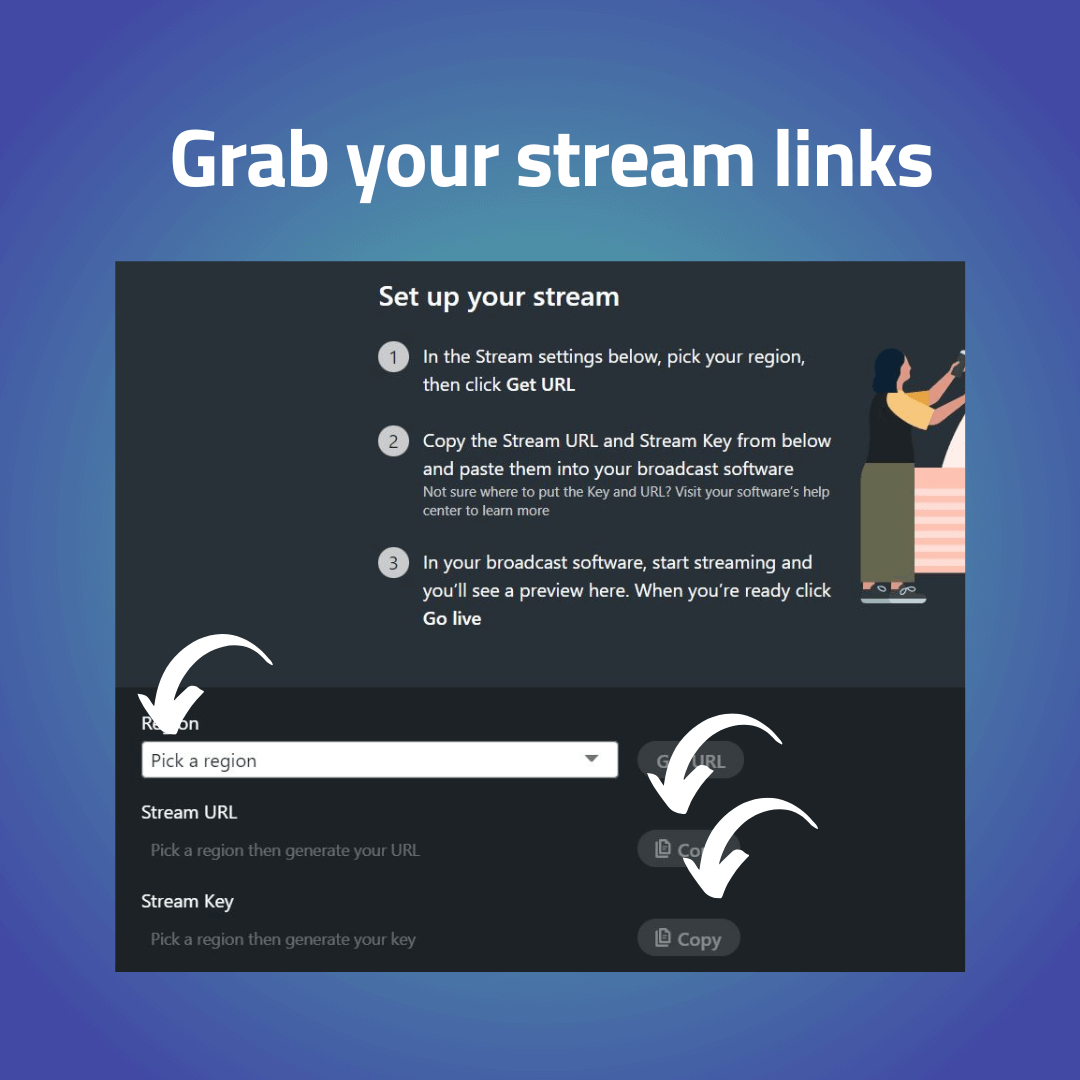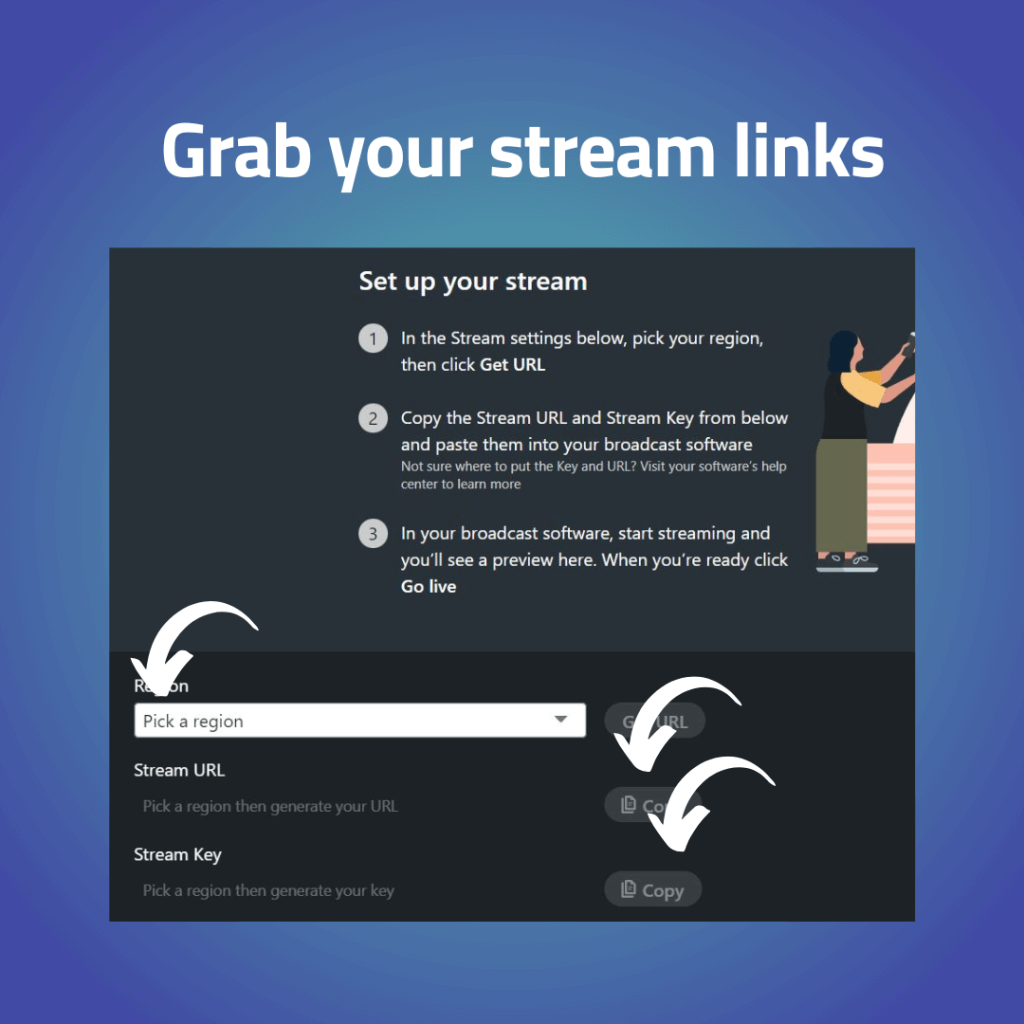 ✅ Choose a streaming location (should be nearest to your physical location)
✅ Click "Get URL"
✅ You'll get a unique Stream URL link and your Stream Key
*IMPORTANT* These links are only valid for 30 minutes, unlike the YouTube links that are unique to your channel. Therefore, you only have 30 mins to grab the links and paste them into the RECnGO streaming app's project settings.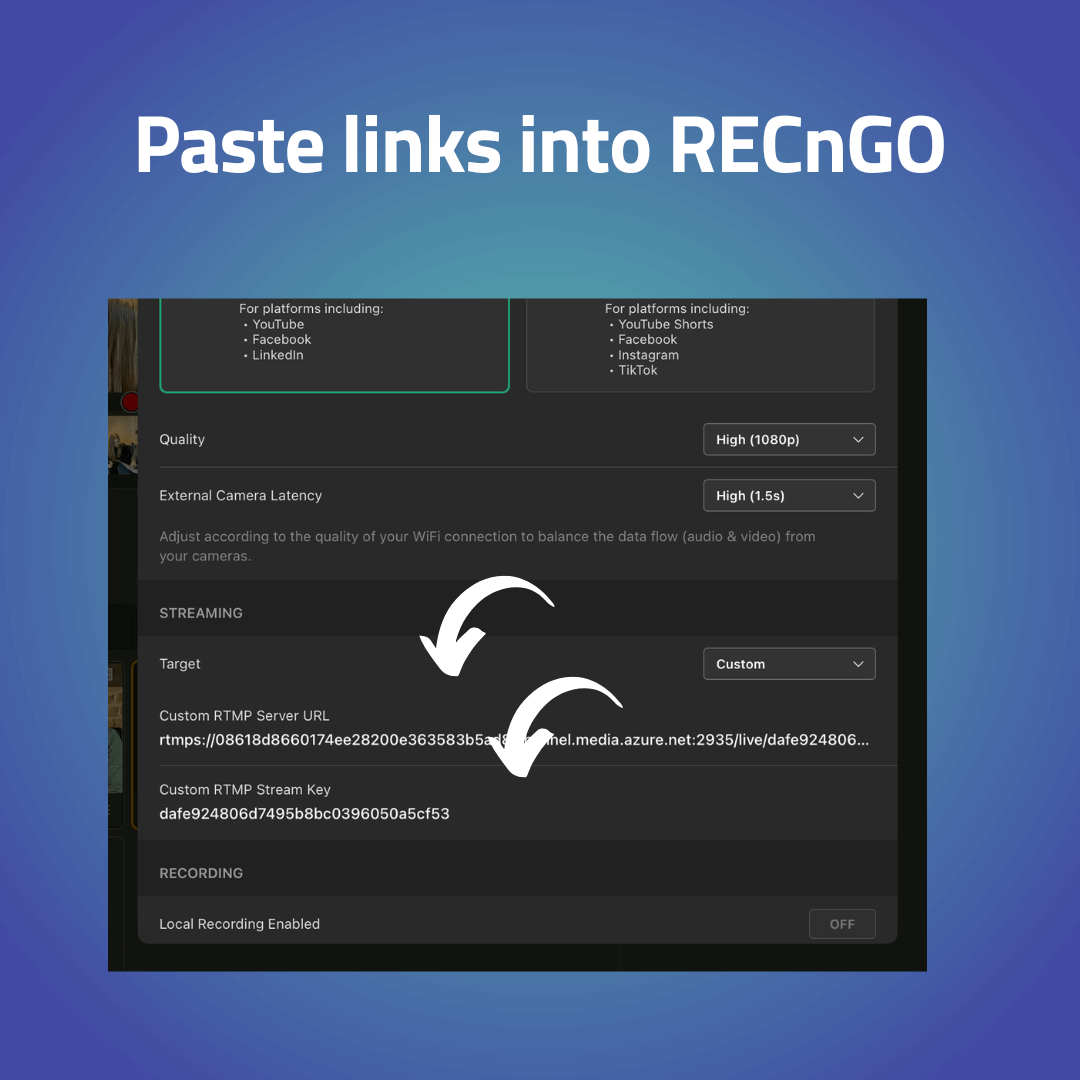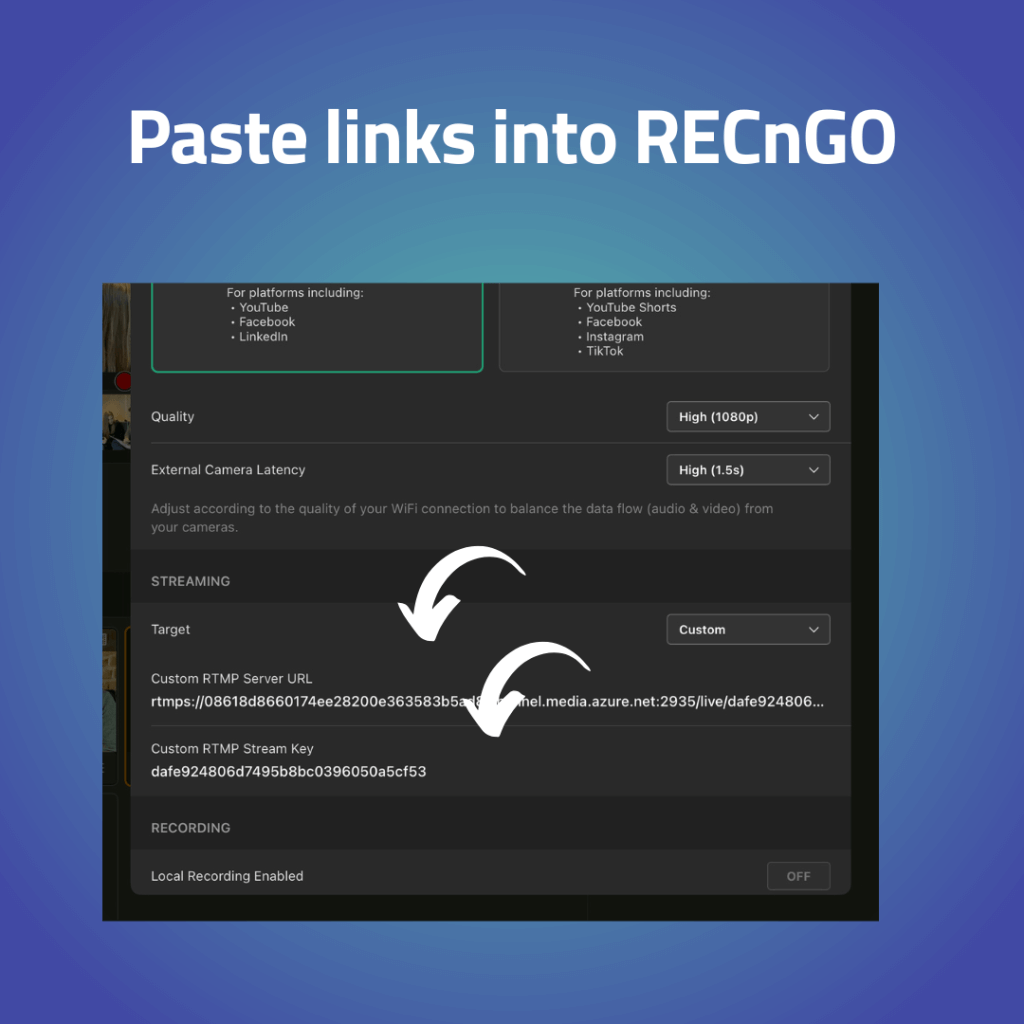 ✅ Copy and paste these two links into the RECnGO live studio. (Project settings/Streaming target/Custom). Save.
✅ Add your layers/b-rolls, if you're using any
✅ Connect your cameras if you're using more than one device. If you're using external microphones, it's best to set everything up before getting the links, etc.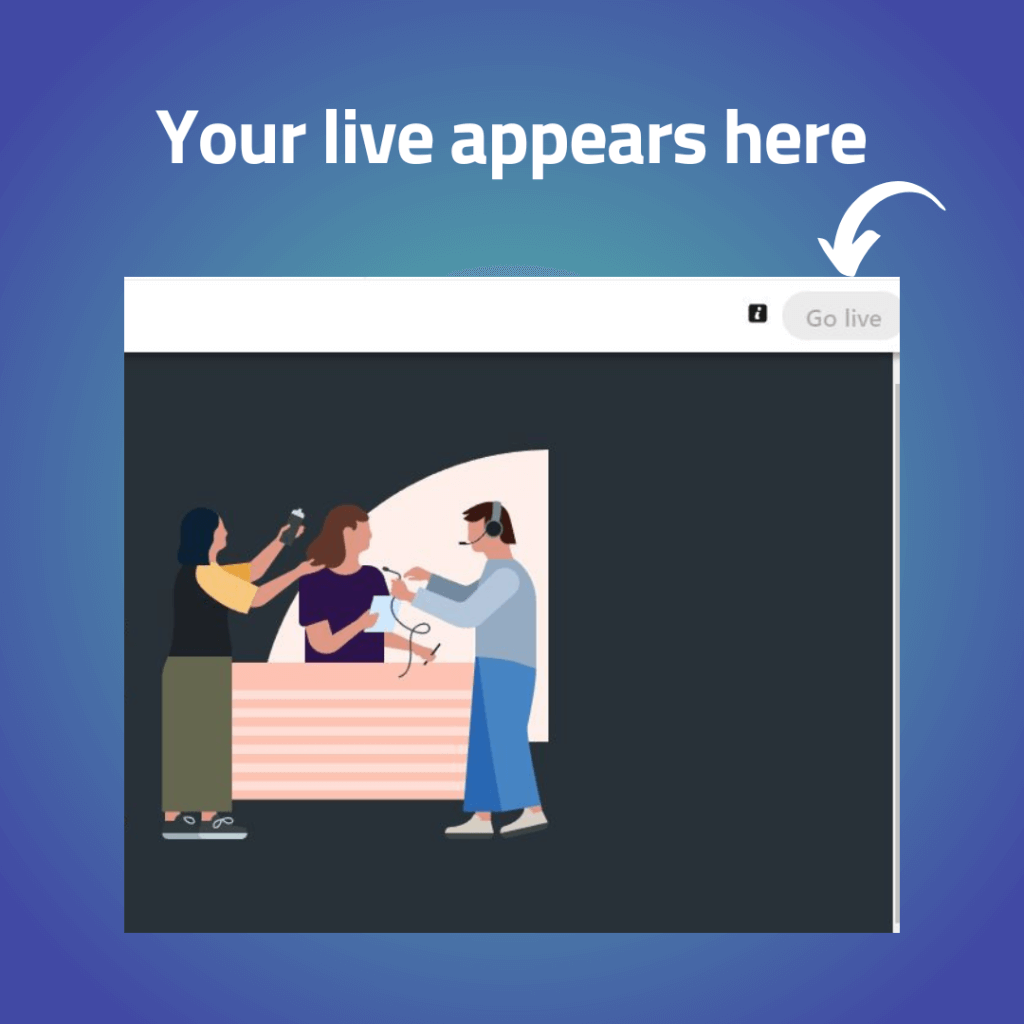 ✅ When you're ready, press the red LIVE button in the RECnGO studio to go live
✅ Approx. 3 seconds later, you'll see your studio device's feed on your LinkedIn Live page.
✅ Press GO LIVE on your LinkedIn browser. This is when you're live on LinkedIn. Only greet your audience once you've pressed GO LIVE on the browser, otherwise, they may only see/hear the second half of your first sentence…
✅ Manage comments/engage with your audience during the LIVE
✅ When you're done, you'll need to press END LIVE on the LinkedIn live browser page. Only then will you stop the stream.
*This also differs from YouTube LIVEs where you press stop on your studio device first to end the stream.
✅ Your LIVE has ended and you'll find the recording on your LinkedIn feed (plus on your studio device if you set it to record mode).
The steps are easy to follow and once you've done a couple of live streams, you won't need much prep time at all.
Don't forget to tag us #madewithrecngo if you're using the RECnGO live video studio for your stream!
You can download the RECnGO live video studio app for free and try recording and streaming with multiple camera angles and text layers – you'll love the minimal learning curve and the instant wow factors you can add to your live streams and recordings.