Facebook & RECnGO
Streaming to Facebook with RECnGO
1. Testing
Running a private test stream on Facebook
How to test your stream to Facebook, in a way that it is only visible to you?
One of the most important factors that you should consider when it comes to live streaming is ensuring that your stream is stable and secure. With RECnGO, you can create a private test stream that will only appear on your Facebook Timeline and it is only visible to you. By means of this no one else other than you can see your private stream, not even by visiting your Timeline.
Note: To create a private test stream, first connect your Facebook account to RECnGO. If you would like to follow the steps on how to connect your account, you can do so by clicking on the Connecting streaming platforms link.
Contents:
Creating a private test stream
Going Live with a private test stream
Creating a Private Test Stream
Open the RECnGO App on your main RECnGO device. 
Once you are logged in, tap on your account on the top right corner.  
In the dropdown menu, select "Log in to Facebook" and follow the steps.

If you already have a Facebook App on your device that you are logged into, the above steps should be very easy.

Create a new project or open an existing one.

When you create a new project, choose a Streaming target (Facebook)

Select a Publish target on the top and tap on "Personal Wall"
The Post Visibility is automatically set on "Only me" that means it will only be visible to you.
Save project.

When you open an existing project

Tap the gear icon 
Follow the steps above.

On another device open your Facebook Page and you will see the private test stream.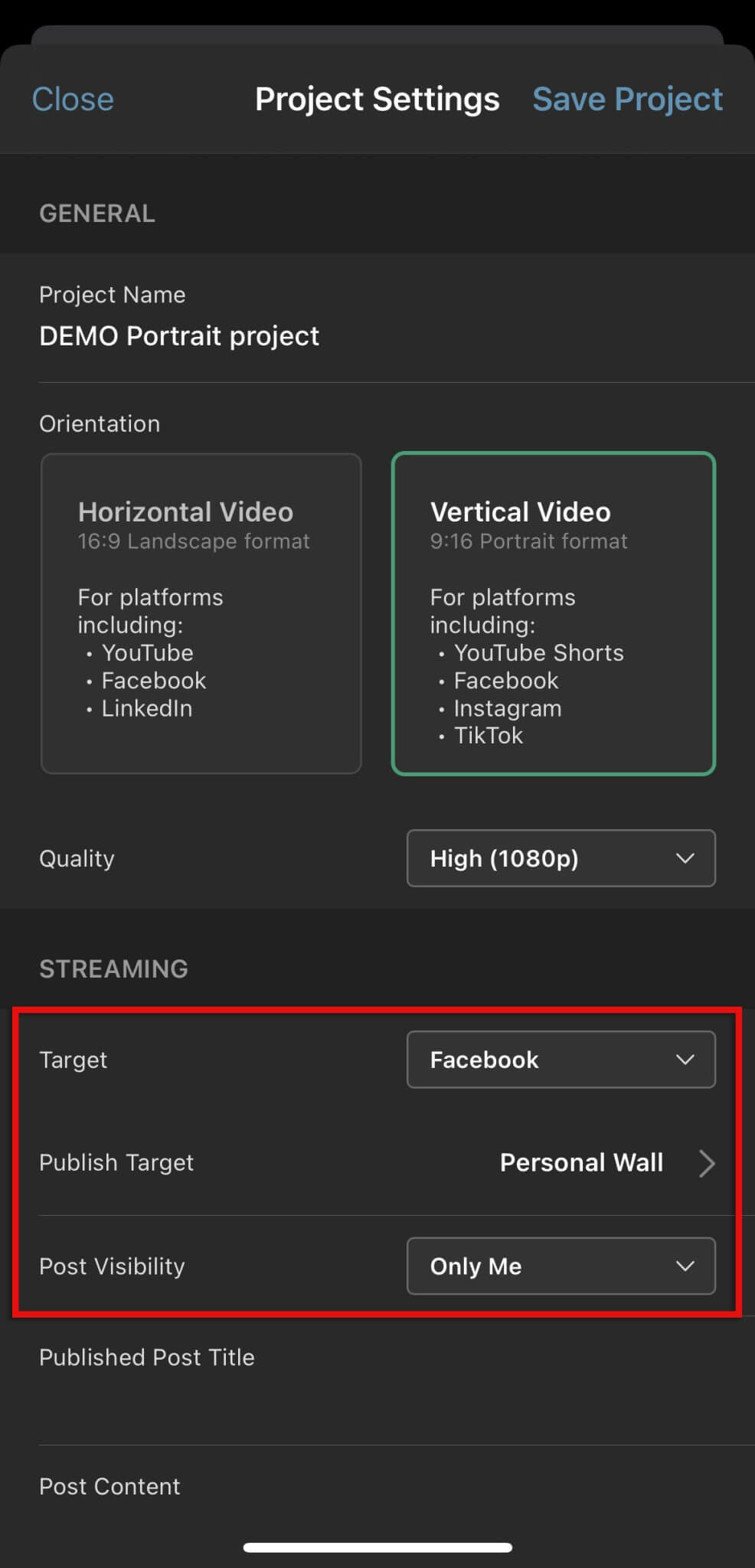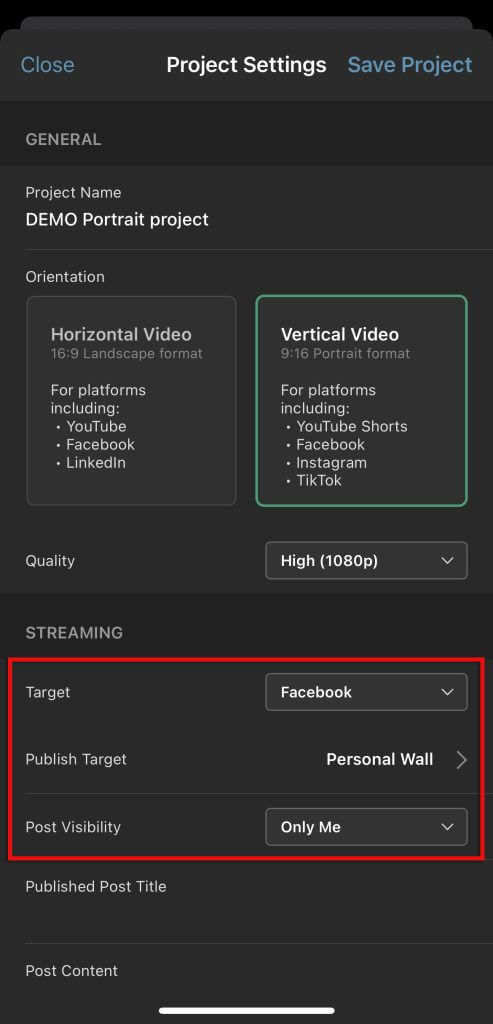 Note: Your stream's quality is highly determined by the strength and reliability of your network. If your upload speed and network stability are a concern, to avoid broadcasting issues, we recommend choosing a lower stream quality. There is a minimum upload speed that is required for each stream quality, which you can find in the Required upload speeds and stream quality settings section. We recommend you to always test your upload speed, you can find different solutions to do so.
Going Live with a Private Test Stream, plus Record Mode